Safety
A fully approved and certified commercial operator
Paul Lyons Aviation has an enviable safety record. We place extraordinary emphasis on safety and loss prevention from an employee, work area and public safety perspective.
Our Safety Policy
Paul Lyons Aviation is a fully approved and certified commercial operator by the Australian Civil Aviation Safety Authority (CASA). We adhere to the strictest of safety standards set out by both CASA and our clients. Paul Lyons Aviation has been founded on a proactive Safety Management System, ensuring intensive and regular safety training is administered, supported by combined internal and external auditing. In accordance with our overarching safety policy, the performance of our pilots is rigorously monitored by our Chief Pilot (full time) and Safety Manager (full time).
The Paul Lyons Aviation Safety Management System provides a comprehensive foundation to ensure the successful outcome of all services. This Safety Management System goes above and beyond the legal requirements imposed by the Civil Aviation Safety Authority to ensure our clients receive the reliability and professionalism they deserve.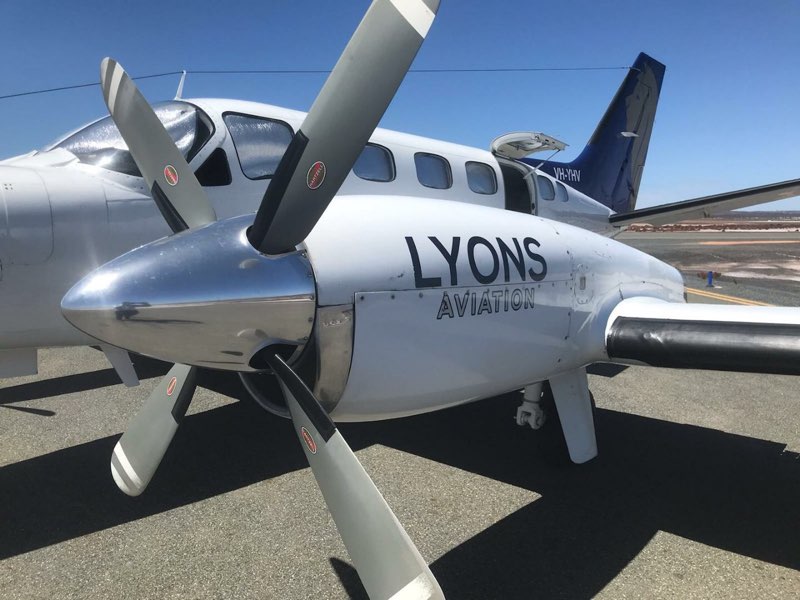 Our Safety Management System encompasses:
Guidelines and tools to ensure Risk Assessments are conducted on all aerodromes that our flights operate to. Our pilots are trained to also conduct a formal risk assessment prior to the departure of every individual flight.
A fatigue management system to ensure adequate wellbeing and breaks before flights.
Our custom-built hazard and incident reporting system (which allows for our clients to report inbound to the system and for reports and investigations to be dispatched outbound).
A Drug and Alcohol Management Plan, including the provision for random testing of all staff throughout the year.
A formal training program including a formalised syllabus, course workbook and compulsory examination. In addition, informal safety promotion activities are conducted ongoing throughout the year.
SERVICES
Servicing the air charter needs of Western Australians since 1986.
OUR FLEET
We have the versatility to meet your needs.
CONTACT US
We're available 24 hours a day, 7 days a week!
Need to discuss your unique requirement in detail?
Speak with our experienced team and we can assist with your enquiry.