FIFO Crew Changes
Servicing the Mining Sector of Western Australia since 1986
Providing professional Air Charter services, along with a commitment to Safety, reliability and good value. All of the Paul Lyons Aviation fleet feature quick-change interiors, meaning the seating can be removed within minutes to accommodate your freight and cargo.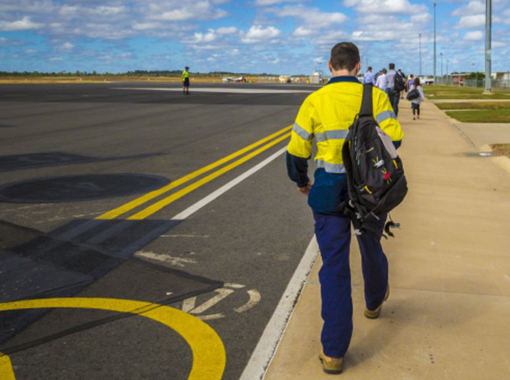 Efficient, Affordable and Reliable
Paul Lyons Aviation has developed an enviable reputation within the Mining and Resources Sector for efficient and affordable service.
Paul Lyons Aviation understands the specific needs of these operations and will be able to assist with the transport of your personnel and cargo. With our experience and knowledge, we can easily identify the nearest suitable airstrip to service your project. Please contact us on (08) 9459 3191 to discuss your charter requirements and for more information on aircraft availability and aircraft configuration. 
Due to the remote locations of many mining sites, Fly-In-Fly-Out is the only viable employment option for many companies; offering employees on-site accommodation on a roster basis. More than 200,000 people are employed across Australia at various drill sites, mines and exploration locations, and the Paul Lyons Aviation fleet of aircraft are perfectly suited to transport personnel into these Outback areas.
Aircraft can be rapidly configured to match your travelling needs. For maximum economy, full seating mode enables up to 9 passengers to be accommodated in comfort, or aircraft cabin interiors can be quickly modified to provide space for extra cargo.
ABOUT US
Servicing the air charter needs of Western Australians since 1986.
OUR FLEET
We have the versatility to meet your needs.
CONTACT US
We're available 24 hours a day, 7 days a week!
Need to discuss your unique requirement in detail?
Speak with our experienced team and we can assist with your enquiry.